Ricon products meets the compliance requirements of safety, health and environmental regulations. Protection ensures RICON products meet the expectations of our customers, employees and the communities in which our products are marketed and used. We conform the restrictions related to exposure to radio frequency electromagnetic field and its effects to environmental health, physiological processes (human body, etc.).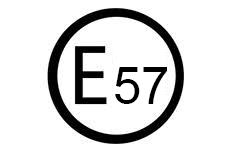 CE Certificate testing items include:
Health: EN 62311

Safety: EN 60950

EMC: EN 301 489, EN 55022, EN 55024

Radio: EN 300 328, EN 301 511, EN 301 908
Comformity marking: CE 0678.
RoHS Certificate (on the restriction of the use of certain hazardous substances in electrical and electronic equipmen) testing items include:
E-Mark Certificate: E-Mark E57
Download E-Mark Certificate.pdf
FCC Certificate: